Welcome to
FUTURE HORIZONS, INC.
Serving most of Florida
Future Horizons, Inc. is staffed and equipped to provide sales and service on quality environmental products, environmental consulting, limnological studies, aquatic plant management, aquascaping, marsh restoration, right-of-way maintenance, mechanical aquatic vegetation harvesting and removal, mitigation sites, littoral zone maintenance and planting.
Commercial & Residential Lake Management
Fast, Friendly Service for Florida
Major Brand Names – Parts & Chemicals in stock
Authorized Sales and Service Center for both Otterbine-Barebo and Kasco Marine.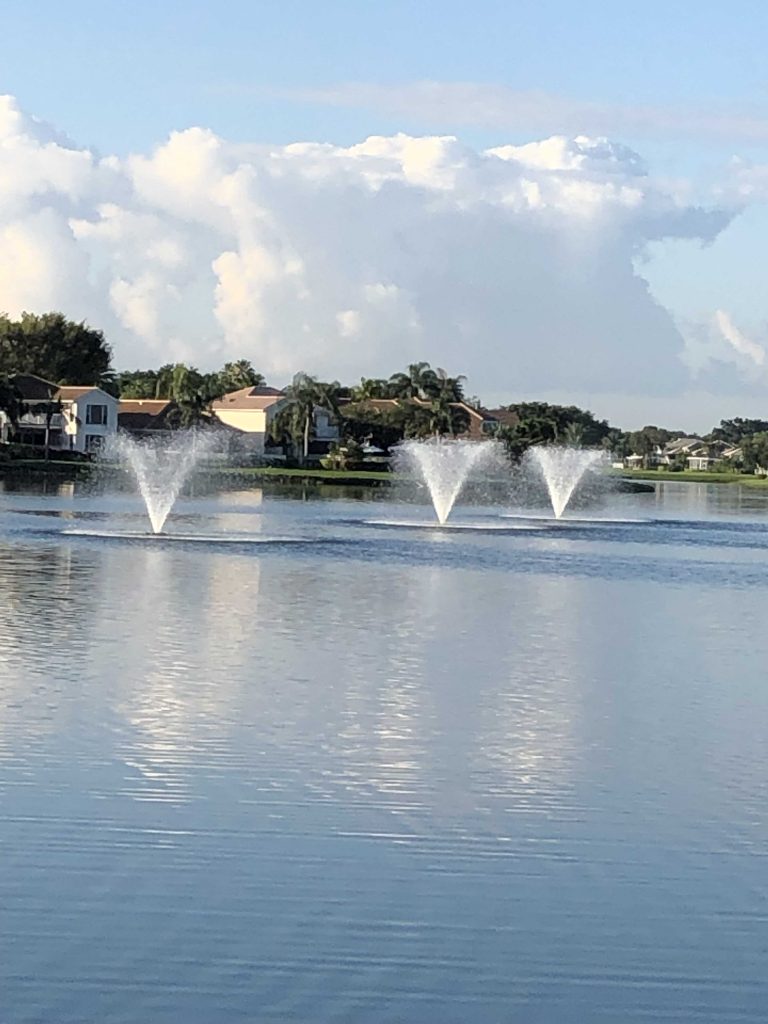 Testimonials
Grandin Lake Shores HOA's boat ramp was so densely overgrown with aquatic vegetation, it was nearly impassible and difficult to launch or load.  Future Horizons, Inc. treated the area to remove the weeds and prevent regrowth.  The site looks amazing and maneuvering the ramp is now safer and more convenient.  I have personally noticed an increase in the fish population and experienced more productive fishing.  Thank you Future Horizons, Inc. for making our lake more enjoyable.
Bert D. - Board member for Grandin Lake Shores HOA
Thanks for the excellent job your company did cleaning the pond on our property. Your effort greatly added to the beauty of our campus.
Mt. Calvary Baptist Church of Palm Coast
David Blackburn, of Future Horizons, has provided aquatic maintenance for the entire BallenIsles Community for well over twenty years. David has been very involved with the administration of the comprehensive treatments necessary to ensure the many lakes are kept in pristine condition at all times. The Vallisneria, or eelgrass, mitigation program has worked flawlessly due to David's vast knowledge and conscientious approach utilizing all available remedies including, but not limited to, Aqua-shade and other such preventive measures. David is a pioneer in the industry who is service oriented, empathetic and is a consummate people pleaser.
David Scot Marsland - Director of Community Operations - BallenIsles Community Assoc.